ABOUT US:
At
SPARKLE METAL SHINE
we provide various metal surface treatment services & chemicals;
ELECTROPOLISHING
PICKLING
PASSIVATION
DESCALING
DERUSTING
CHROMATE CONVERSION COATING
ELECTROLESS NICKEL PLATING
For variety of metals;
STAINLESS STEEL
ALUMINIUM
TITANIUM
COPPER & BRASS ALLOYS
CAST IRON
STEEL ALLOYS
For all types of Equipment, Parts, Components & Structures, including Kitchen Trolley Baskets, Castings, Pipes, Investment Castings, Forging, Sheetmetal Components, Fabricated Parts, Reactor Vessels, Bakery Mixer Bowl, Casings, Food Processing Machinery Parts, Wine & Beverages Machinery & Equipment, Shipping & Aerospace Parts & Equipment etc.
MARKETS WE SEARVE: BELGAUM, HUBLI, DHARWAD, GOA, BANGALORE, MOST PARTS OF MAHARASHTRA, KARNATAKA & GOA
INFRASTRUCTURE:
ELECTROPOLISHING - PICKLING - PASSIVATION - DESCALING SETUP;
1. Tank Size 4ft X 4ft X 4ft
2. Tank Size 3ft X 3ft X 3ft
3. Tank Size 1.5ft X 1.5ft X 10ft
4. Tank Size 1.5ft X 1.5ft X 14ft
5. Tank Size 1.5ft X 1.5ft X 22ft
FACILITIES:
WE RUN MULTIPLE PROCESSING LINES.

WE PROVIDE ON-SITE SERVICES.

WE PROVIDE PASSIVATION TEST CERTIFICATION.

WE PROVIDE PROCESS CHEMICALS.

WE PROVIDE TURN-KEY PROJECTS.

WE PROVIDE IN-HOUSE PROCESS SETUP.


CAPABILITIES: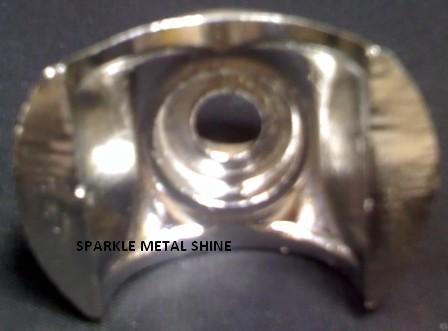 Parts, Equipment & Structures up to 36 inch diameter and upto 70 inch in length
Pipes upto 12 inch diameter and upto 22 ft length
Panels, Sections upto 12 X 12 inch width and upto 22 ft length
Vessels, Tanks upto 1000 ltr for Inside
ELECTROPOLISHING
Selected Area, Only ID OR OD of the Part or Equipment
Only ID OR OD of Pipes & Square or Rectangular Sections
PICKLING & PASSIVATION: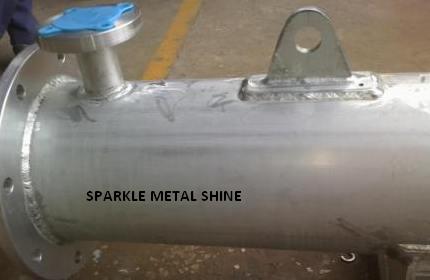 We Pickle & Passivate any size of Stainless Steel Part,
Equipment, Structure, Vessel, Tank, Pipe, Panels & Sections
Selected Area, Only ID OR OD of the Part or Equipment
Only ID of Pipes & Square or Rectangular Sections upto 22 ft
Imparting Bright Matt Graphics on Stainless Steel Surface
CLEANING, DESCALING & DERUSTING:
For all types of metals
REMOVAL OF PROCESSING SCALES, WELDING SCALES, CASTING SCALES, HARDENING SCALES
REMOVAL OF RUST, DIRT, SOIL, OIL, GREASE, PAINTS, PRIMERS, COATINGS FROM THE METAL SURFACE
CHEMICAL CLEANING PROCESS FOR CASTING SCALES & SAND REMOVAL OF BRASS & ALLUMINIUM CASTINGS
CHROMATE CONVERSION COATING: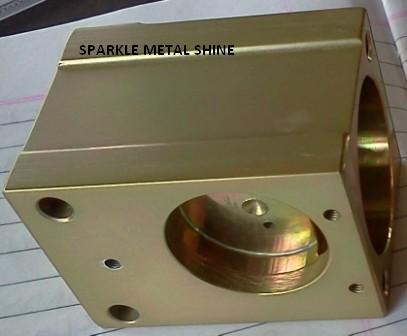 For Alluminium & Alluminium Alloys
Any Size of Alluminium Parts, Equipment & Structures
Alluminium Sections upto 22 ft
ELECROLESS NICKEL PLATING:
High-Phosphorous & Midium-Phosphorous
QUALITY ASPECTS:
ALL PROCESSES ARE ACCORDING TO THE "ASTM" STANDARDS

WEL-TRAINED & 'EDUCATED' WORKFORCE

COMPLETE COMMAND OVER THE PROCESS AS WE MANUFACTURE OUR OWN CHEMICALS

IN-HOUSE DESIGN AND DEVELOPMENT OF PROCESS INFRASTRUCTURE, SYSTEM, JIG & RACK

COMPLETE PROCESS DOCUMENTATION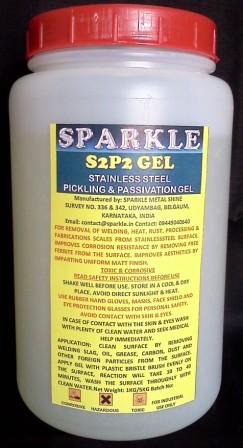 PRODUCTS:
ELECTROPOLISHING CHEMICALS & ADDITIVES

PICKLING CHEMICALS

PICKLING GEL

PASSIVATION CHEMICALS

ECO FRIENDLY RUST & SCALE REMOVER

CLEANING, DESCALING & DERUSTING CHEMICALS

CHROMATE CONVERSION COATING CHEMICALS